PRESS RELEASE: North Shore Mountain Bike Association
North Shore Mountain Bike Association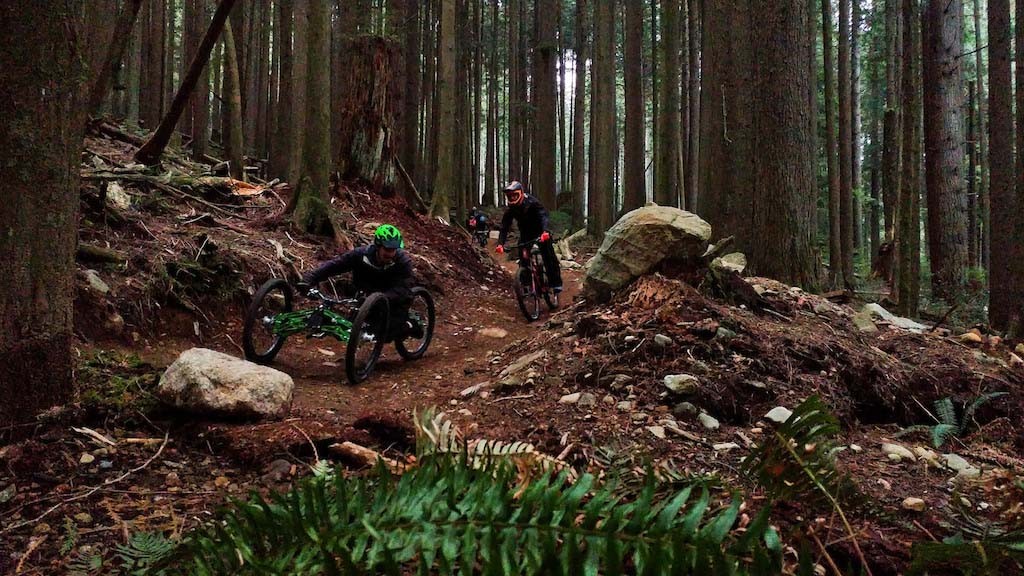 More people are mountain biking than ever before. Here on Vancouver's North Shore, the number of riders on the trails has increased six-fold since 2006. Some riders grew up on the North Shore trails while many more moved here from near and far for access to the trails they're now lucky enough to call home - and it's safe to say the Sea-to-Sky is one of the most legendary mountain bike tourist destinations in the world. We, the North Shore Mountain Bike Association, maintain the better part of 100 kilometers of this history on two mountains and it's no small task.
"The Shore" is a constantly evolving amalgamation of the vision of the community; from the builders and volunteers who care for the trails, to the riders, land managers, and other stakeholders and user groups. The NSMBA seeks to maintain the character and challenge that the Shore is known for while also ensuring that whether you've been riding for 20 years or 20 minutes there's something here for you to enjoy.
The concept of something for everyone, ie."trails for all", is exemplified by Bobsled on Fromme. Its flow, features and ease of access allow it to be enjoyed by beginners and pros alike. We're proud of what Bobsled brings to our network and, along with all the upgrades it has gotten over the years, it is also completely accessible by users of adaptive mountain bikes (aMTBs). It's also the only truly aMTB friendly trail on the Shore.
Now we're excited to bring a similar experience to Seymour by upgrading the rock berms and tight corners of Empress Bypass into a more sustainable and enjoyable trail experience. By changing corner radii to accommodate aMTBS, and constructing a separate, parallel bike ascent and hiking trail to reduce the potential for user conflict, we will be able to enhance the trail for all users