Asian Games: Indonesia loses to China in cycling men's sprint
Asian Games :Indonesia loese to China in cycling men's sprint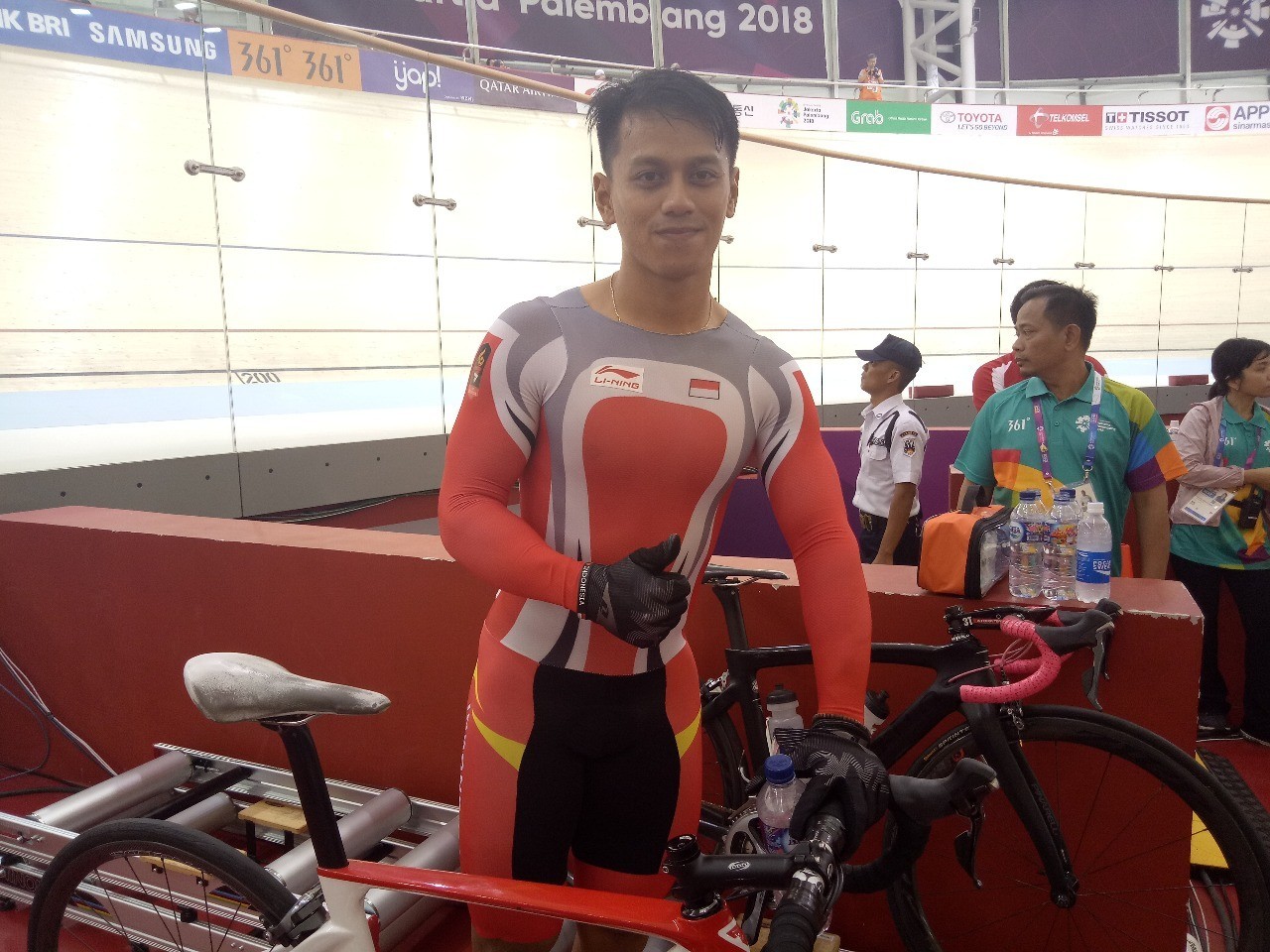 Indonesia cyclist Puguh Admadi lost to his Chinese opponent in the men's sprint round of eight in cycling track at the Jakarta International Velodrome in Rawamangun, East Jakarta, on Wednesday.
China has dominated in the velodrome, winning five medals, including three golds, followed by Japan and Hong Kong with three medals each. There are a total of 14 gold medals in cycling track at this year's Asian Games.
On Wednesday, Indonesia's Puguh faced 23-year-old Chao Xu of China in a men's sprint heat. His time was 0.081 seconds slower than Xu's 10.3 seconds.
"The race result showed me that I should train harder even though the time difference was less than a second. I learned from my mistake in my final position before the final sprint," he told The Jakarta Post.
In the men's sprint, cyclists circle a 250-meter track three times.
Xu was a tough opponent for Puguh as the Chinese was second best in the qualification heats with a time of 9.892 seconds. His highest world ranking in the sprint category was fourth in the 2015-16 season, according to Union Cycliste Internationale, the world governing body for the sport.
Puguh, 29, booked his personal best in the team pursuit qualifying round with a time of 44.5 seconds. He won a bronze medal in the men's team sprint at the 2017 Southeast Asian Games in Malaysia.